BOOKS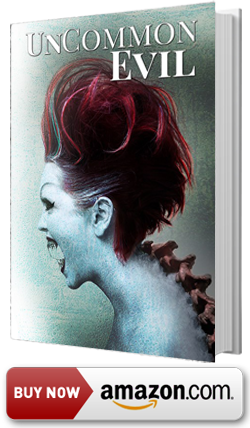 ​
UnCommon Evil brings you 20 of the most horrifying stories our deviant authors' minds can conceive. From the monster under your bed, to the very real reason for that oily sinking feeling in the pit of your stomach, our UnCommon Authors bring you a whole new way of looking at the true nature of evil.
​We all know the story of Ebenezer Scrooge, the miserable old miser who rediscovers the joy of Christmas thanks to the intervention of Jacob Marley's ghost and three spirits.
But what if there was nothing supernatural going on that fateful Christmas Eve? What if everything that happened to Scrooge that night was carefully planned and choreographed to force him to change his ways?
And what if the mastermind behind it was Scrooge's long-lost love?
Discover a whole new take on Dickens' classic tale in Belle's Christmas Carol!
---
​Herb and his small group of friends have been playing epic sword-and-sorcery role-playing games together since they were kids. When Herb's wife and daughter decide to go to the family lake house for the weekend, Herb invites a renowned dungeonmaster to guide them on an epic, marathon quest.
But when an unexpected twist sets them on a real-life journey with potentially lethal consequences, Herb and company discover that evil isn't confined to the realm of make-believe . . . it's real. Sort of.
---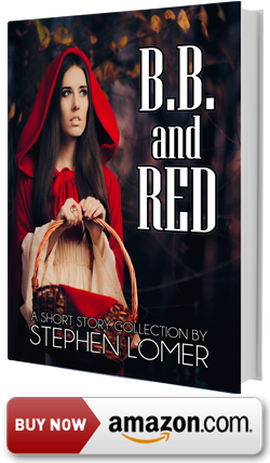 B.B. and Red is a collection of high-caliber, cross-genre short stories from the mind that brought you Stargazer Lilies or Nothing at All. The tale of Little Red Riding Hood gets updated with a sexy new twist. A plumber finds out the hard way what's wrong with a client's toilet. A scientist achieves his dream of crossing over to another dimension . . . or does he? All of this and more awaits you in the pages of this exciting new collection!
---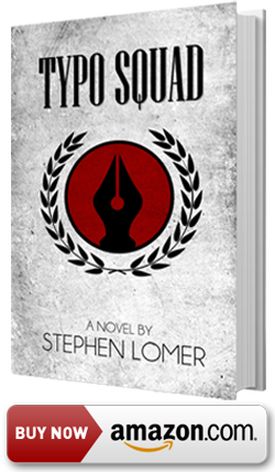 ​Typos are lethal to 98% of the population. Be thankful Typo Squad is on patrol ...
Richard Shonnary was a Typo Squad legend. He had a gift for seeking out and destroying errorist cells, and was almost singlehandedly responsible for bringing about the end of errorism. But one night, a single errant bullet fired by his brother prematurely
ended his career.
Convinced to come out of self-imposed retirement after five years, Richard unknowingly gives rise to his greatest enemy — Anton Nym. Will he and his new partner be able to stop this latest threat before deadly typos are unleashed upon an unwitting world?
---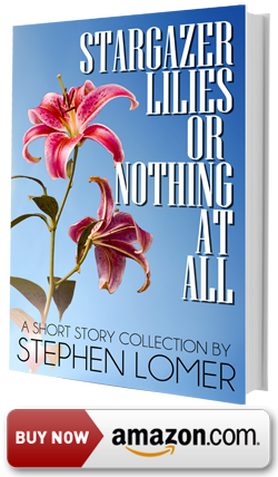 Stargazer Lilies or Nothing at All
is a collection of short stories that has a little something for everyone. See what life is like for the poor mother of an insufferable perfectionist in the title story. Find out what's to be done to save the hipsters in "So Ten Minutes Ago."
Enjoy an updated take on the Goldilocks story in "Trouble Bruin."
Ponder how our choices define our lives in "The Haunting of Flattop Harris." Stand in the shoes of a young nurse trying to save the tiniest of lives from a city's destruction in "Wallflower and Casanova."
PLUS!
"Royally Screwed," the story that serves as a prequel to
Typo Squad
.
---